Brampton Windows and Doors Replacement
There are several reasons to consider replacing windows and doors that Brampton homes will benefit from. One of the obvious reasons is that the value of your home will be dramatically increased. New windows and doors are an easy way to update your home and increase its curb appeal. An additional reason to have your windows and doors replaced is that you can offset the costs of the replacement through the savings on your energy bill.
There are a variety of styles and color options you can choose from to make your home more aesthetically intriguing. Not only can the right window change the entire appearance of your home, but it can also increase the security of your home. With the proper style and type of updated windows in place, your home is more secure from unwanted and uninvited guests. If you have specific needs and tastes in window designs, these can be easily attained with the wide variety of options that are available.
Precautions to Consider for Replacement Windows and Doors Brampton
There are some things that you must know prior to hiring a contractor for windows Brampton installations. One of the first things is to be aware of what is happening in the installation process. You should familiarize yourself with key things that should be taking place to assure that your contractor is not cutting corners and to also assure that proper materials and procedures are followed to guarantee the windows function to their fullest capability. We will draw your attention to several of these steps in the bullet points below.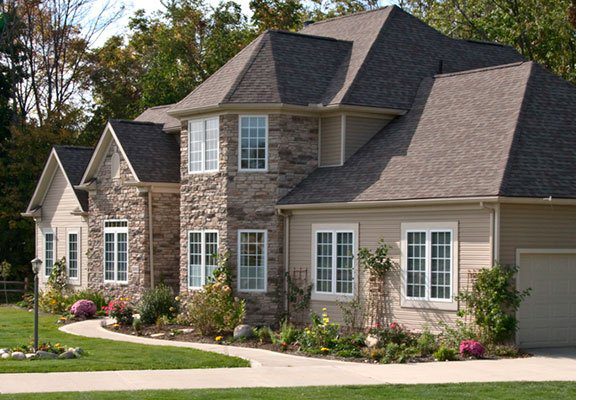 The manufacturer recommends certain products that work best with their product. It is important that these suggestions be followed in order to assure that the product performs to its highest capabilities.

Once your replacement windows and doors have been installed, it is vital that you have your HVAC system rebalanced. This is important because the environment inside your home has changed and to prevent increased pressure creating noises from air and water being pulled in through small holes and cracks in the building.

Building codes are also of concern. It is important to know this and be familiar with them to prevent installing a window that protrudes out too far from the face of the building.

Know the manufacturer's parameters. These are in place for a specific purpose, so do not be fooled with a one-size-fits-all explanation.

To ensure the functionality of the window, it is very important that sealants be used and done properly. This will prevent air and water from infiltrating the home.
High Quality Replacement Brampton Windows
Window replacement Brampton residents have chosen is one of the most effective ways to make your home a greener environment. Too often, window replacement is overlooked to save money on energy costs. New windows are constructed with better materials and with better technology, which makes them more environmentally friendly. Although homeowners are often hesitant to pay the extra cost that accompanies high-quality windows, once they see the results, they are happy they have made the choice to spend the extra money. However, for this to pay off, proper installation is vital. Hence, it is essential that a highly trained professional perform the installation.
Do not Forget Those Doors
Installing new windows is important, and in order to get a complete job, you should consider replacement doors Brampton residents prefer. At Optima Windows and Doors, there are several styles and designs to suit your tastes and preferences. The replacement doors offer an advanced level of security to your home since the door is one of the most used entry points for thieves. This is more important for residents of Brampton since the crime rate is higher here than in some surrounding municipalities.
When you are ready to improve your home's security and appearance as well as its energy-efficiency, we at Optima Windows and Doors would like the opportunity to serve your needs. We are one of Canada's most reputable businesses for window and door replacement. Our highly trained and qualified professionals are well-versed in the specific needs in all replacement situations, and our top-notch customer service is unmatched. We look forward to the opportunity to develop a business relationship with you soon.
Window Replacement Cost in Brampton
| Window Type | Avg. Price Min — Avg. Price Max |
| --- | --- |
| Awning Windows | C$410 — C$950 |
| Casement Windows | C$410 — C$950 |
| Fixed Windows | C$400 — C$900 |
| Hung Windows | C$410 — C$950 |
| Slider Windows | C$410 — C$950 |
| Hopper Windows | C$300 — C$800 |
| Window Location | Avg. Price Min — Avg. Price Max |
| --- | --- |
| Living Room | C$1860 — C$2920 |
| Kitchen | C$590 — C$1260 |
| Bedroom | C$620 — C$1310 |
| Basement | C$380 — C$690 |
| Basement Egress | C$1430 — C$4900 |
| Bay/Bow | C$2950 — C$4500 |